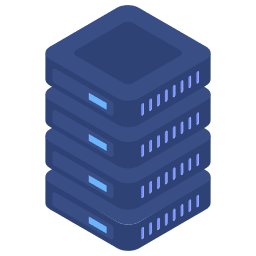 Free Windows RDP Servers
MyHostingLive is the best option when it comes to RDP Hosting. We offer free RDP Windows, Free Remote Desktop 2021 and Unlimited Bandwidth with Full Root Admin Server. You can run anything from Windows 7, Windows 10 Pro or Windows Server on our servers. All of this is available in one package for our Free Members.
Get your own server today and start running any software you want on it! It's easy to get started – just click here and sign up for a free membership! There's nothing holding you back from trying us out. If you have any questions about our services feel free to contact us anytime via email or phone call! We are always happy to help answer any questions that may arise during your experience with MyHostingLive.com
We are the best choice if you are looking for an affordable, reliable and secure Windows RDP Hosting Provider. We offer Unlimited Bandwidth with our Free Membership. With our Full Root Admin Server, we can provide unlimited bandwidth to all of our users. You will be able to run anything from Windows 7, Windows 10 Pro or even Windows Server 2012/2016 on your RDP Hosting account! Our servers are located in USA (Chicago), Netherlands (Amsterdam) & France (Paris).
RDP stands for remote desktop protocol server, permits multiple users to access the resources of the underlying computer by logging on through a Remote Desktop App. The RDP server will make all of the resources in the graphical user interface available to any one of the remote users.
A Remote Desktop App is a type of program which lets you see what's happening with your PC from another computer, instead of from right next to your PC. All you have to do is download the RDP file, enter your user data, then click "Connect". You will be able to see everything that happens on your screen as if you were sitting at your desk.
Remote Desktop Protocol (RDP) is a proprietary protocol developed by Microsoft, which provides a user with a graphical interface to connect remotely to another computer. RDP is included in all Windows versions, starting with Windows XP.
Some key points when using rdp remote desktop protocol are:
Easy to use
Very powerful using the right server
Amazing computing experience
Optimised by Microsoft
Why you should use Myhostinglive.com for your RDP server?
RDP servers are important for many people and companies. They can be used to provide remote access to a desktop. They're easy to set up and maintain using the help of a provider like Myhostinglive.com. Our RDP server plans give you an unlimited number of connections, RAM, OS and CPU power to make running your business hosting your website easier than ever before.
When choosing a free RDP you need to keep in mind some relevant information that will help you access the best free rdp server for you. You can use your RDP for a lot of purposes we will briefly explain, whether you can to use web applications or work from hone as one computer we have every possible solutions using Microsoft technology.
Reliable Free RDP Hosting
Apart from being able to use any Microsoft Remote Desktop app, you can also host your sites using this amazing tool. We offer free rdp hosting for every single need you have, your rdp account by myhostinglive.com allows reliable hosting service with a free domain for all our users.
Unlimited bandwidth on Free Plans
The benefit of our RDP Servers is that they have unlimited bandwidth. This means that you can enjoy the full speed of your connection. select Remote Desktop connection and you will be able to work as if you were using any type of computers.
Stable network connection
Our free rdp server is one of the most reliable rdp hosting and service. Our superb technical support you in any type remote desktop connection. This is a life time service as long as you are a registered user with myhostinglive.com. We have locations in many countries with top notch data centers.
Free RDP server without credit card
We all know it is hard to find the best Remote Desktop access for our projects, to ensure everyone gets a free RDP server we have launched an alternative option even if you want to use it for rdp hosting. This will not affect the graphical interface or the access to unique and dedicated ip. We have launched this as an alternative for those concerned about data, simply complete the process under alternative sign up.
Free RDP server without credit card
To make matter easy, our advanced rdp software will generate a remote connection file for you that can be downloaded when completing your order.
RDP is a proprietary protocol originally developed by Microsoft and only available on Windows, but RDP client software is now available on various operating systems, and RDP server software is also available for Windows, Unix/Linux, and Mac OS. When the RDP client and server are joined, the server's desktop appears on the client's screen. When the client disconnects from the server, the RDP connection will be closed.
Types of free RDP servers offered by us:
You will find all Microsoft Windows versions and their latest service packs in the lists below, all of these options are free rdp windows servers on several windows operating systems:
Windows 7 is still a very reliable computing platform with compatibility for many legacy apps making it a great solution for anyone looking to run older apps or just use a stable computing environment.
This version is basically the same as Windows 7 Professional, but it'll have extra long support dates so you can feel safe knowing that this OS will be supported up until January 2024.
Windows 8 is a great improvement over Windows 7 in several ways. Firstly, Windows 8 has full DirectX 11 support and the same technology that allows for easy installation and stability on Windows 7 is present here as well. It's also very home media friendly, allowing you to stream your multimedia collection.
Not as popular but still a very good choice for users who can't upgrade to windows 10. It is full DirectX 11 ready and has all the features of Windows 7.
This is a server made for businesses. Windows Server 2008 R2 is an excellent computing platform for legacy apps and offers a variety of options.
This is one of the most successful server OS's Microsoft offers and you can expect a very stable computing environment. If you a looking to have a remote pc with pre installed software's, this might be the best option for you.
This is the newest server operating system. One of the major changes that Windows Server 2019 brings is a lower usage of CPU and RAM by the base OS components, which allows for greater density when virtualizing. It supports the latest tech and has a very stable kernel.
This is one of the most successful server OS's Microsoft offers and you can expect a very stable computing environment. If you a looking to have a remote pc with pre installed software's, this might be the best option for you.
This version was developed for small companies and people who need a stable environment with Pro features. Windows 10 is constantly being updated and known to be very reliable.
This version was developed for large companies. It has all the Windows 10 Pro features, but also comes with support for new technologies and even more control on updates.
Windows 10 is constantly being updated and known to be very reliable.
Free RDP server for a Lifetime
We are the only free RDP server provider with a lifetime offer, No hidden charges, no limitations. You can connect at any time to our servers for your online meetings or just to browse the internet. Our server are always on 24/7 so you can access it whenever you want, day or night. We have a large bandwidth capacity to support high connection speed and allow you to run heavy applications without any lag. Our rdp server accessible platform allow you to enter any of the given Windows versions using the highest quality Remote Desktop available for you with several server locations.
Locations of free RDP server
When you get a free RDP server using our service, you will also get the option to choose the location of where it will be hosting, the list includes:
UK

Germany

USA

Mexico

France

Canada
Free RDP
The list goes on, the most important feature is that you will be able to use as free rdp hosting regardless of the location you choose. We recommend using the location that is closer to you to ensure a better service notwithstanding the internet.
Most frequent questions and answers